The Danish architect Dorte Mandrup has recently shown the world beautiful visuals by the CGI studio MIR, of The Whale, a new whale watching facility "that will resemble a giant rock outcrop within the Arctic Circle  on the northern coast of Norway". (Ref Dezeen)

Here at ThinkLab in Cape Town, we are privileged to live right beside the southern ocean where Southern Right Whales pass every year on their migration from these icy waters between May and September, as they journey north to breed. Over the years, we have even spotted some of these up to 17 metre long mammals when walking on the busy Cape Town promenade. 
It is both fitting and fascinating therefore to pay tribute to whales, found both in the north and southern hemispheres and to share with you the beautiful series of CGI images that the renowned Studio MIR produce for Mandrup's Copenhagen based office. 
This elegant, sweeping design was conceived with the idea that it will merge seamlessly with the surrounding landscape of Andenes, which is known as one of the world's top locations to view whales.
The new facility has been an award winning design from an international competition with the goal of raising awarensss of whale conservation and the environment in which they live.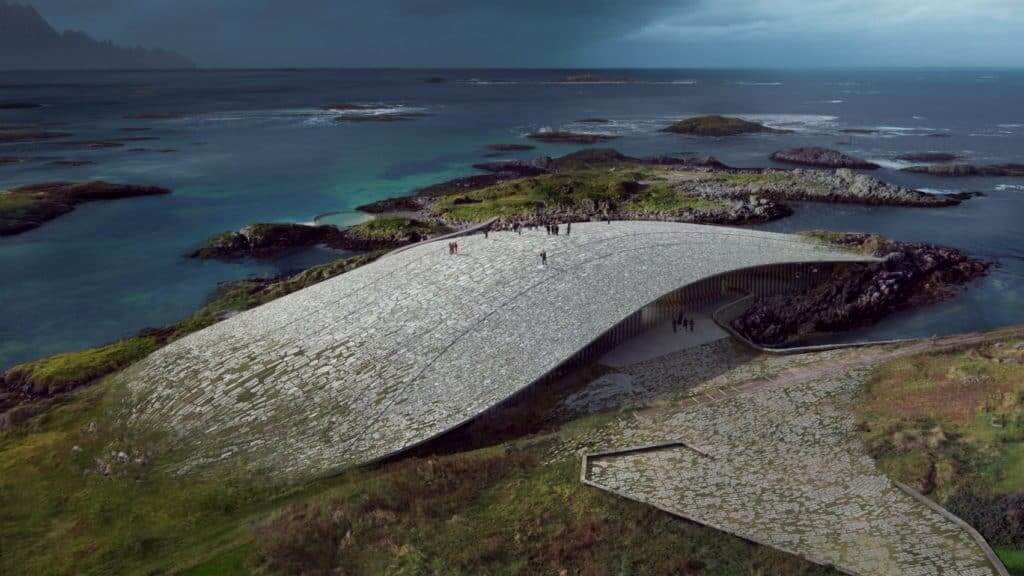 "Located this far north, Andøya is a unique place and The Whale an extraordinary project," said the studio's founder and creative director, Dorte Mandrup. (Ref Dezeen)
"Not only will we be creating architecture in yet another remarkable landscape, but we will also take part in increasing the understanding of whales and preservation of marine life," she added.
"Right here on the edge of the ocean, we will be making a mark in a magnificent and ancient landscape. This opportunity comes with a great responsibility, which is extremely motivating and inspiring."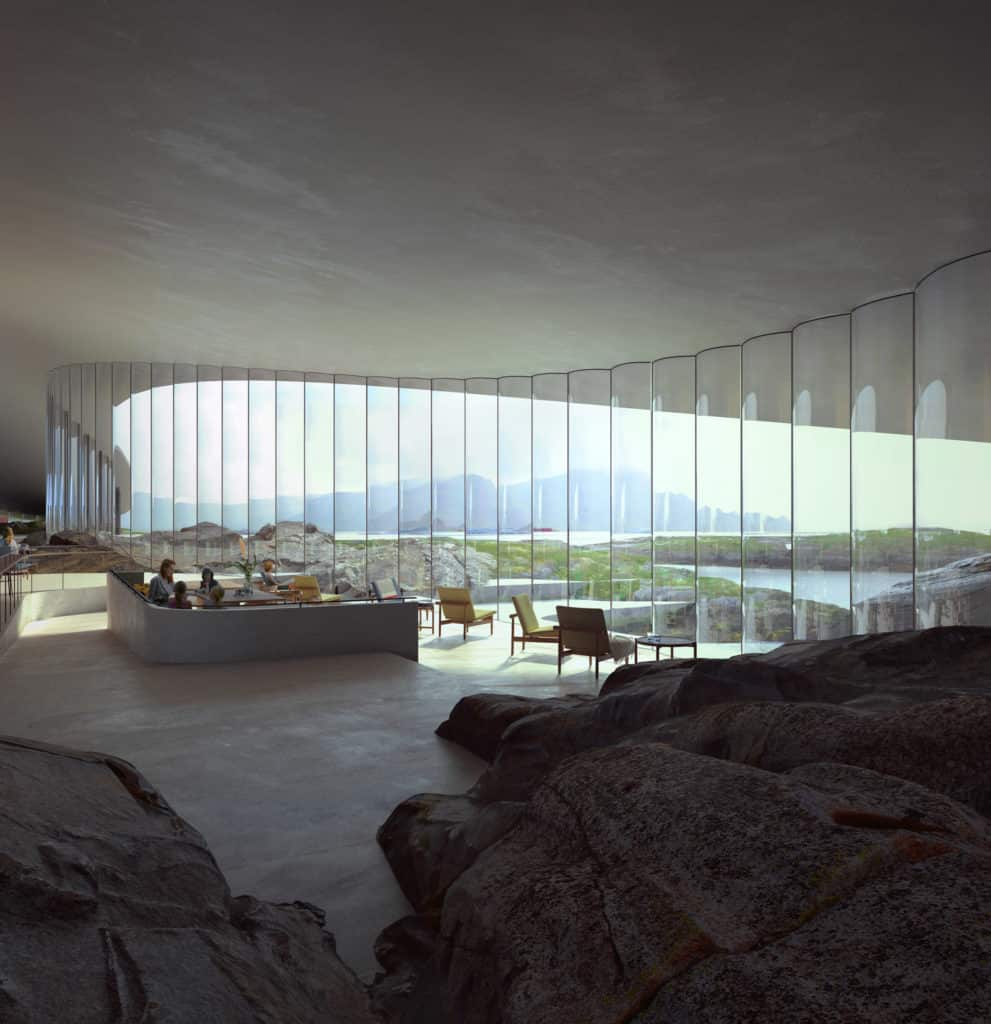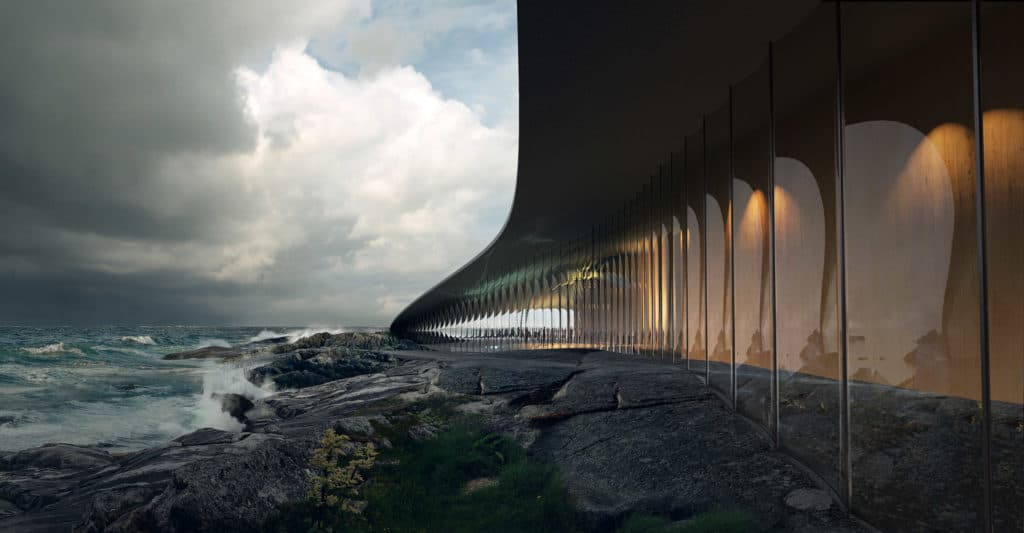 The Whale is due to open its doors in 2022. 
You can read more about 3D visualisation and the creation and use of CGI's in our post here.